Written & Images by Renita Clarke
John Mayer, alongside opening act The Record Company played to a near sold out crowd at the Verizon Center on Thursday, April 5. The Search For Everything Tour gives you a little bit of all of John Mayer's world.  The show is set up to give you a few mini sets that focus around John and his guitars.
The tour opens and runs through like a documentary. With text and commentary flashing on the screen in the back, the breaks between set changes and the flow of the music. It's a well put together performance from beginning to end.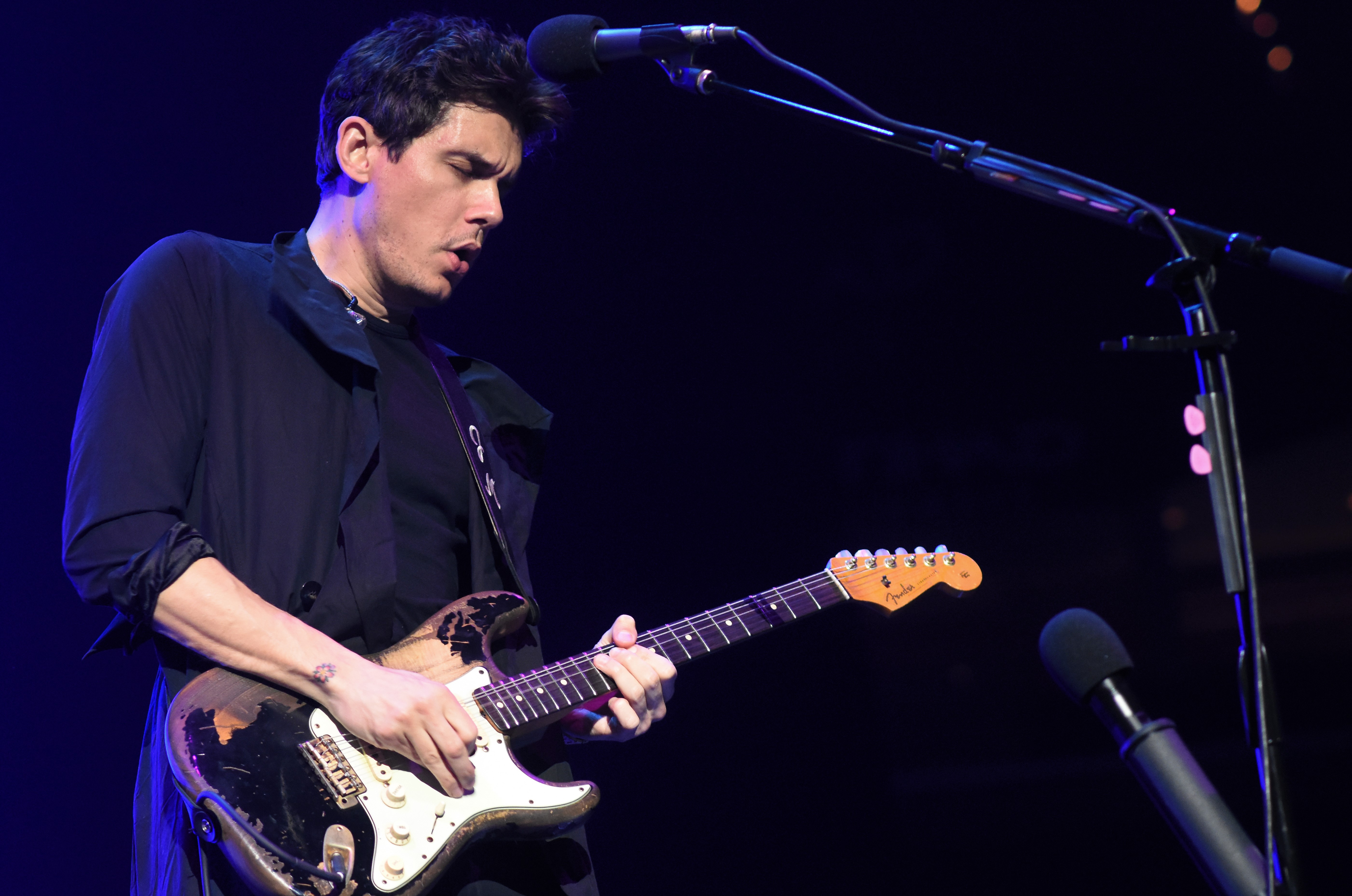 The first set is dedicated to John and his full band. This is followed by a solo set with John. Then is wraps with an epic set by the "trio" featuring John's Bassist Pino Palladino and Drummer Steve Jordan.
John also throws fans a curve ball by changing the set list in each show. If you have missed a show so far, don't worry! John and the crew have plenty more dates.
Set List for Washington DC – Verizon Center
Full Band:
Belief
Play Video
Why Georgia
Play Video
I Don't Trust Myself (With Loving You)
Play Video
Love on the Weekend
Play Video
Vultures
Play Video
Acoustic:
3×5
Play Video
Emoji of a Wave
Play Video
Your Body Is a Wonderland
Play Video
Free Fallin'
(Tom Petty cover)
Play Video
John Mayer Trio:
Who Did You Think I Was
(John Mayer Trio song)
Play Video
Ain't No Sunshine
(Bill Withers cover)
Play Video
Bold as Love
(The Jimi Hendrix Experience cover)
Play Video
Full Band:
Moving On and Getting Over
Play Video
Blues Run the Game
(Jackson C. Frank cover)
Play Video
Queen of California
Play Video
Who Says
Play Video
Stitched Up
(Herbie Hancock cover)
Play Video
Slow Dancing in a Burning Room
Play Video
Encore:
Still Feel Like Your Man
Play Video
Born and Raised
Play Video
Encore 2:
You're Gonna Live Forever in Me
(John solo)